Post by Dominicanese on Oct 29, 2017 0:49:16 GMT
The Bahamas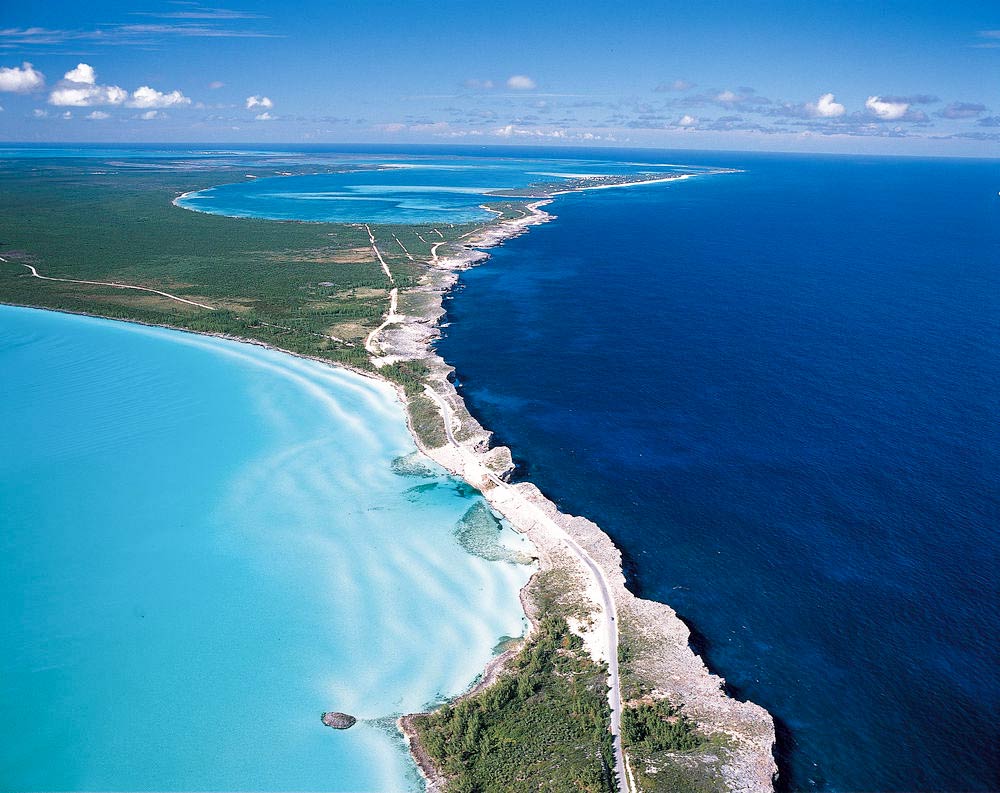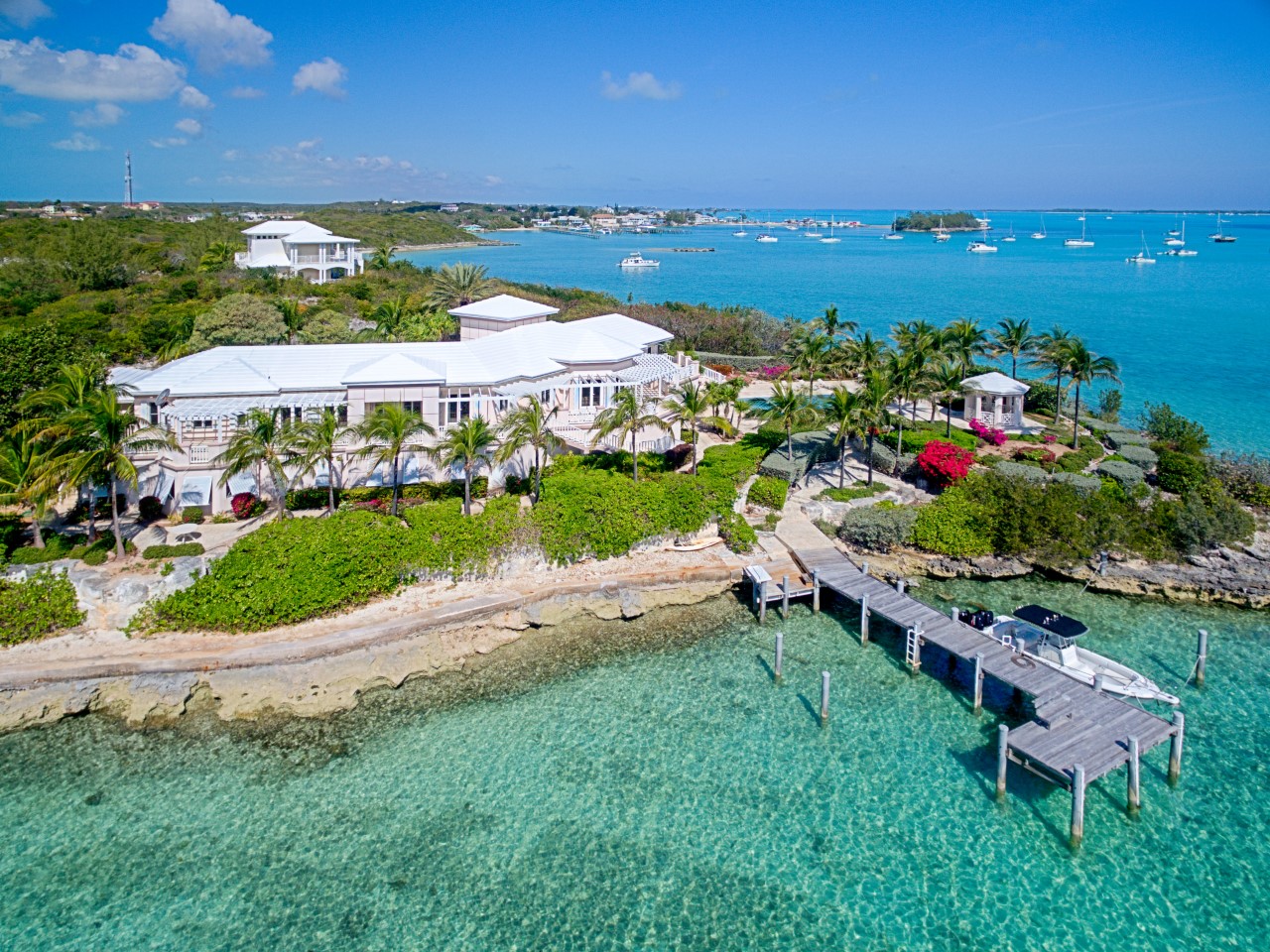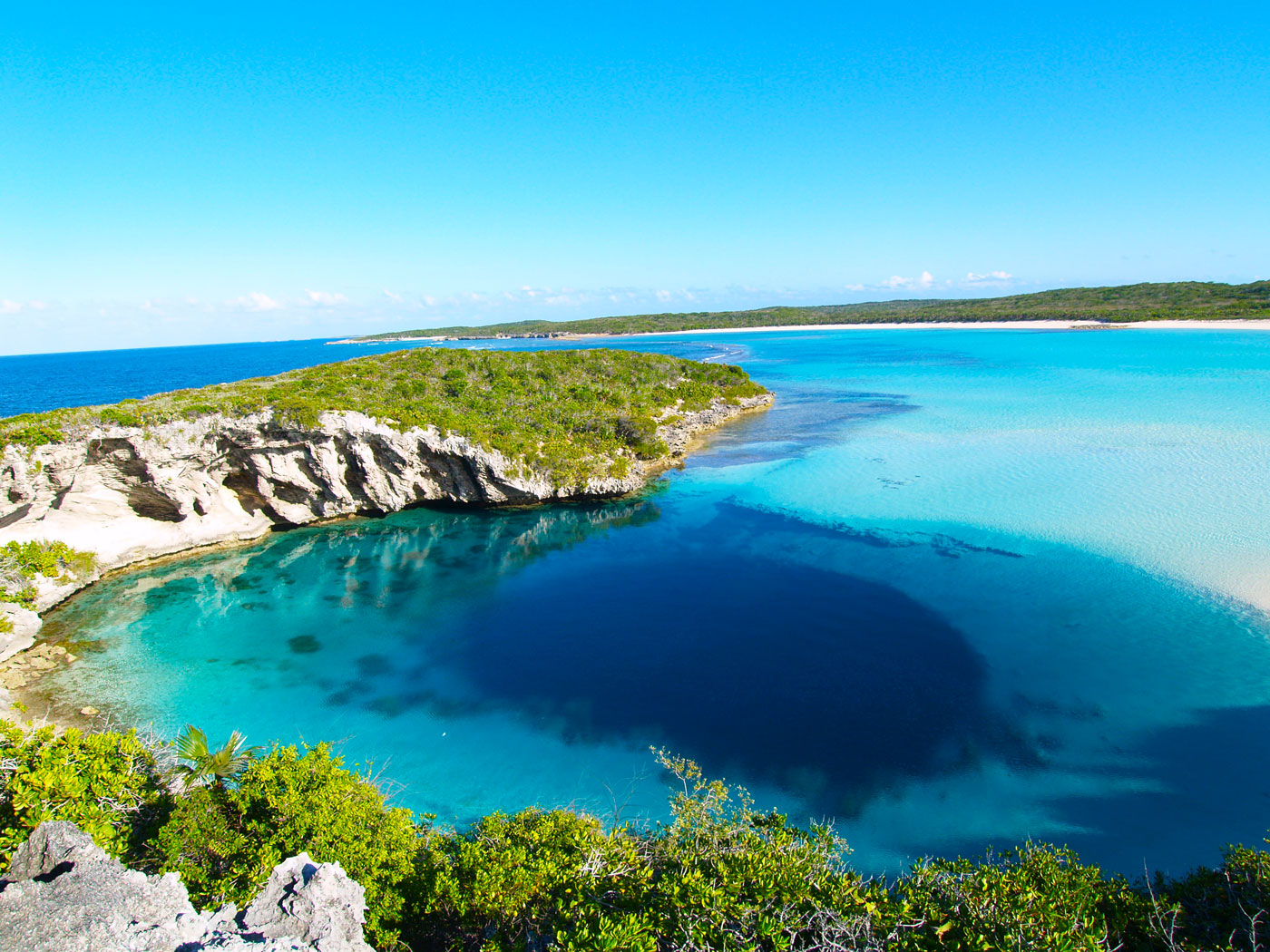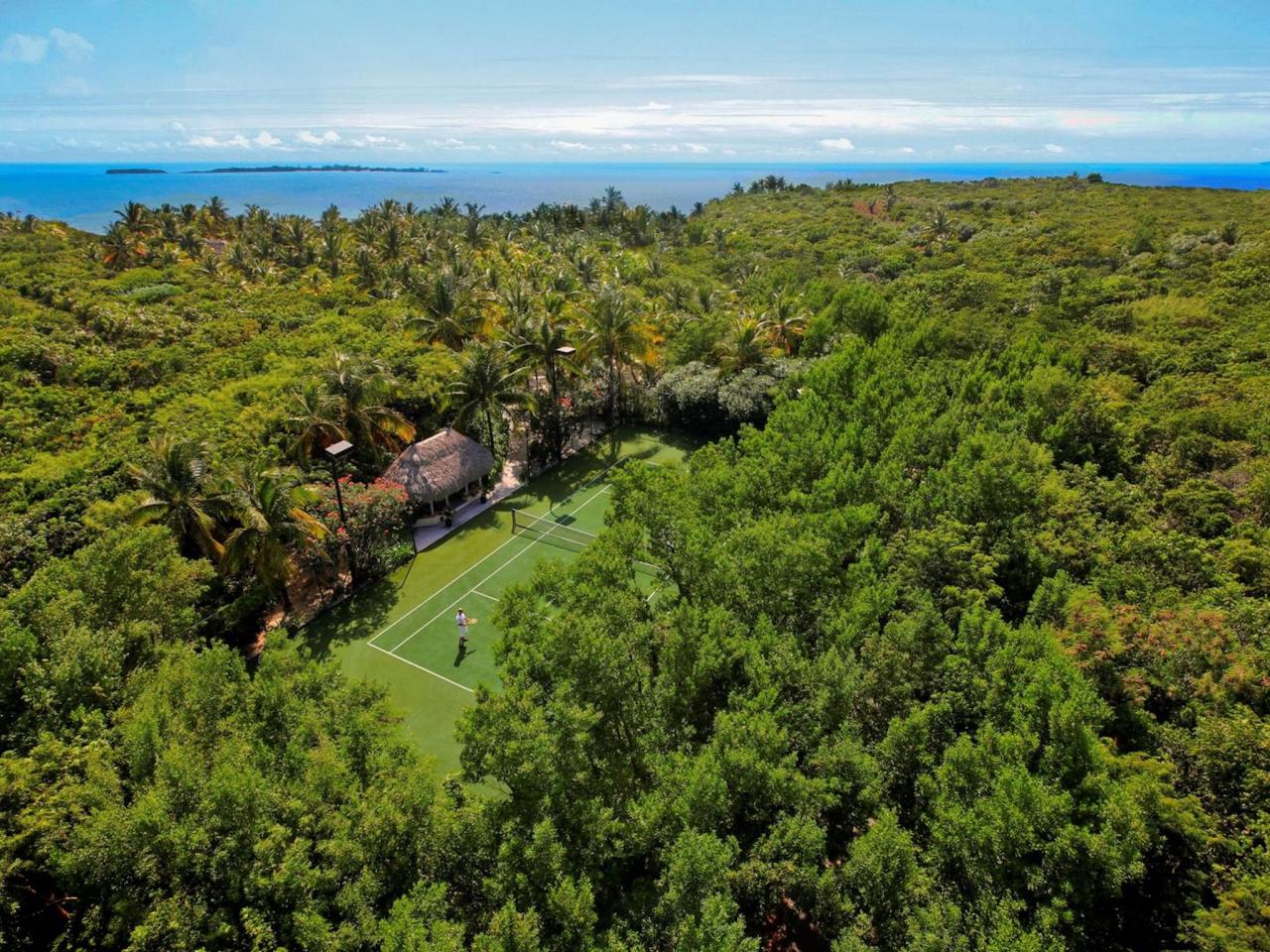 Culture:
Bahamian culture is a hybrid of African, European, and other cultures.
Cuisine:
Bahamian Cuisine refers to the foods and beverages of the Bahamas. It includes seafood such as fish, shellfish, lobster, gumbo, crab, and conch, as well as tropical fruits, rice, peas, pigeon peas, potatoes, and pork. Popular seasonings commonly used in dishes include chilies (hot pepper), lime, cilantro, tomatoes, gumbo, onions, garlic, allspice, cinnamon, rum, and coconut. Rum-based beverages are popular on the island. Since the Bahamas consist of a multitude of islands, notable culinary variations exist.


Bahamian cuisines are somewhat related to the American South. A large portion of Bahamian foodstuffs are imported (cf. economy of the Bahamas). International cuisine is offered, especially at international hotels.


Many specialty dishes are available at roadside stands, beach side, and in fine dining establishments. In contrast to the offerings in the city of Nassau and in the many hotels, "shack" type restaurants (including Goldies and Twin Brothers) are located at Arawak Cay on West Bay Street about 15 minutes from downtown Nassau and 25 minutes from Atlantis Paradise Island resort. Travellers Rest Restaurant, in Nassau, is known for serving authentic "local" foods.


Bahamian cuisine is showcased at many large festivals, including Independence Day (Bahamas) on July 10 (during which inhabitants prepare special dishes like guava duff), Fox Hill Day (second Tuesday in August), and Emancipation Day. Some settlements have festivals associated with the traditional crop or food of that area, such as the Pineapple Fest in Gregory Town, Eleuthera.


Bahamian traditions and food have been exported to other countries with emigrants. Coconut Grove, Florida celebrates the Goombay Festival in June, transforming the area's Grand Avenue into a Carnival (Caribbean Carnival) in celebration of Bahamian culture, Bahamian food and music. Fantasy Fest in Key West, Florida includes a two-day street party known as Goombay held in Key West's Bahama Village neighborhood. It is named after the goombay goatskin drums that generate the party's rhythms and held in celebration of the heritage of Key West's large Bahamian population with food, art, and dancing.
Music:
The music of the Bahamas is associated primarily with junkanoo, a celebration which occurs on Boxing Day and again on New Year's Day. Parades and other celebrations mark the ceremony. Groups like The Baha Men, Ronnie Butler and Kirkland Bodie have gained massive popularity in Japan, the United States and other places. Other popular Bahamian artists include Stileet and Stevie S. Calypso is a style of Afro-Caribbean music which originated in Trinidad and Tobago. This form of music has spread through many parts of the Caribbean, including The Bahamas.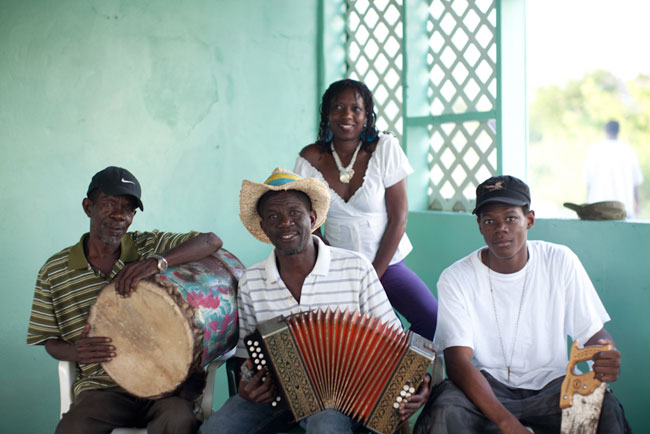 Soca is a form of dance music which originated from many calypso music in Trinidad and Tobago. It originally combined the melodic lilting sound of calypso with insistent percussion (which is often electronic in recent music) and local chutney music. Soca music has evolved in the last 20 years primarily by musicians from various Anglophone Caribbean countries including Trinidad, Guyana, Saint Vincent and the Grenadines, Dominican Republic, Barbados, Grenada, Saint Lucia, Antigua and Barbuda, United States Virgin Islands, The Bahamas, Dominica, Saint Kitts and Nevis, Jamaica and Belize.
Ethnic Racial Composition:
* 85% Black
* 10% Mulatto
* 5% White
People:
Since the colonial era of plantations, Africans or Afro-Bahamians have been the largest ethnic group in the Bahamas, whose primary ancestry was based in West Africa. The first Africans to arrive to the Bahamas were freed slaves from Bermuda; they arrived with the Eleutheran Adventurers looking for new lives. The Haitian community in the Bahamas is also largely of African descent and numbers about 80,000. Due to an extremely high immigration of Haitians to the Bahamas, the Bahamian government started deporting illegal Haitian immigrants to their homeland in late 2014.


The White Bahamian population are mainly the descendants of the English Puritans looking to flee religious persecution in England and American Loyalists escaping the American Revolution who arrived in 1649 and 1783, respectively. Many Southern Loyalists went to the Abaco Islands, half of whose population was of European descent as of 1985. The term white is usually used to identify Bahamians with Anglo ancestry, as well as "light-skinned" Afro-Bahamians. Sometimes Bahamians use the term Conchy Joe to describe people of Anglo descent. A small portion of the Euro-Bahamian population is descended from Greek labourers who came to help develop the sponging industry in the 1900s. They make up less than 1% of the nation's population, but have still preserved their distinct Greek Bahamian culture.
Languages:
English is the official language of The Bahamas. A local dialect is also spoken among most of the population in informal situations and it is simply refered to as Bahamian English or "Dialect". Bahamian English is based on Elizabethean, West Country, and Hiberno English, with some influences from West African languages. There is also a large number of Indigenous words.
Religion:
According to International Religious Freedom Report 2008 prepared by United States Bureau of Democracy, Human Rights and Labor, the islands' population is predominantly Christian. Protestant denominations are widespread and collectively account for more than 70% of the population, with Baptists representing 35% of the population, Anglicans 15%, Pentecostals 8%, Church of God 5%, Seventh-day Adventists 5% and Methodists 4%. There is also a significant Roman Catholic community accounting for about 14%. There are also smaller communities of Jews, Muslims, Baha'is, Hindus, Rastafarians and practitioners of Obeah.
Economy:
The Bahamas is a stable, developing nation with an economy heavily dependent on tourism and offshore banking. Steady growth in tourism receipts and a boom in construction of new hotels, resorts, and residences had led to solid GDP growth for many years, but the slowdown in the US economy and the attacks of September 11, 2001 held back growth in these sectors in 2001-03. Financial services constitute the second-most important sector of the Bahamian economy, accounting for about 15% of GDP. However, since December 2000, when the government enacted new regulations on the financial sector, many international businesses have left The Bahamas. Manufacturing and agriculture together contribute approximately a tenth of GDP and show little growth, despite government incentives aimed at those sectors. Overall growth prospects in the short run rest heavily on the fortunes of the tourism sector, which depends on growth in the US, the source of more than 80% of the visitors. In addition to tourism and banking, the government supports the development of a "2nd-pillar", e-commerce. Some 15% of the population lives in poverty.
Sports:
Sport is a significant part of Bahamian culture. The national sport is Cricket. Cricket has been played in the Bahamas from 1846. It is the oldest sport being played in the country today. The Bahamas Cricket Association was formed in 1936 as an organised body. From the 1940s to the 1970s, cricket was played amongst many Bahamians. Bahamas is not a part of the West Indies Cricket Board, so players are not eligible to play for the West Indies cricket team. The late 1970s saw the game begin to decline in the country as teachers, who had previously come from the United Kingdom with a passion for cricket were replaced by teachers who had been trained in the United States. The Bahamian Physical education teachers had no knowledge of the game and instead taught track & field, basketball, baseball, softball, volleyball and football where primary and high schools compete against each other. Today cricket is still enjoyed by a few locals and immigrants in the country usually from Jamaica, Guyana, Haiti and Barbados. Cricket is played on Saturdays and Sundays at Windsor Park and Haynes Oval.
Bahamian videos