Post by Dominicanese on Dec 9, 2017 22:16:22 GMT
Colombia.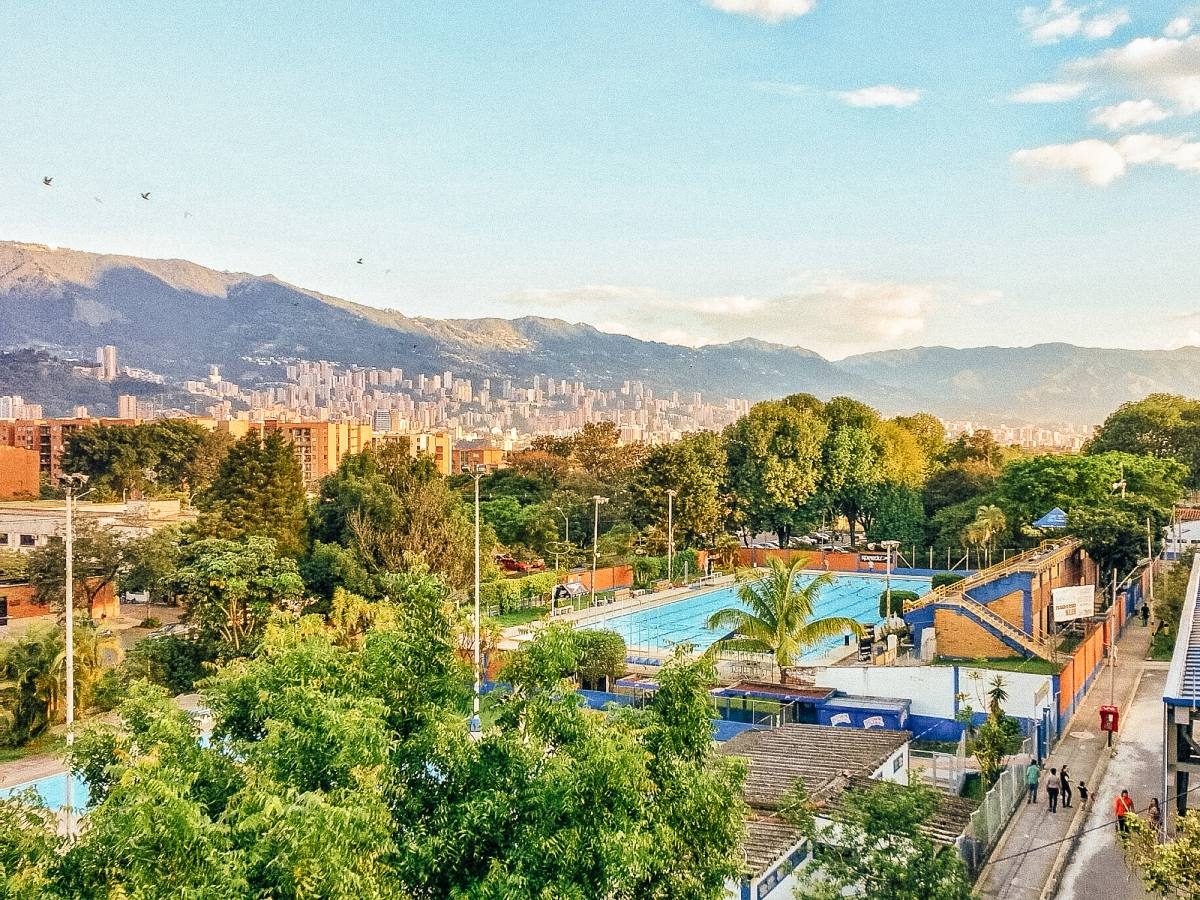 Culture:
Many aspects of Colombian culture can be traced back to the early culture of Spain of the 16th century and its collision with Colombia's native civilizations. The Spanish brought Catholicism, Africans, the feudal encomienda system, and a caste system that favored European-born whites. After independence from Spain, the criollos struggled to establish a pluralistic political system, between conservative and liberal ideals. The conservatives supported the involvement of the Catholic Church in the state, while liberals favored the separation of these. The conservatives managed to outsource public education to the Catholic Church, and for many years, the church controlled the country's education system. Both parties engaged in multiple civil wars resulting in a slow development of the country and the isolation of regions until the end of the 19th century. Ethno-racial groups maintained their ancestral heritage culture: whites tried to keep themselves, despite the growing number of illegitimate children of mixed African or indigenous ancestry. These people were labeled with any number of descriptive names, derived from the casta system, such as mestizo, mulatto and moreno. Blacks and indigenous people of Colombia also mixed to form zambos, creating a new ethno-racial group in society. This mix also created a fusion of cultures. Carnivals for example became an opportunity for all classes and colors to congregate without prejudice. The introduction of the bill of rights of men and the abolishment of slavery (1851) eased the segregationist tensions between the races, but the dominance of the whites prevailed and prevails to some extent to this day.
Cuisine:
Colombian cuisine includes the cooking traditions and practices of Colombia's Caribbean shoreline, Pacific coast, mountains, and ranchlands. Colombian cuisine varies regionally and is influenced by the indigenous Chibcha, Spanish, African, Arab and some Asian cuisines. Colombia is also one of the world's largest consumers of fruit juices (more than three quarters of a cup each day).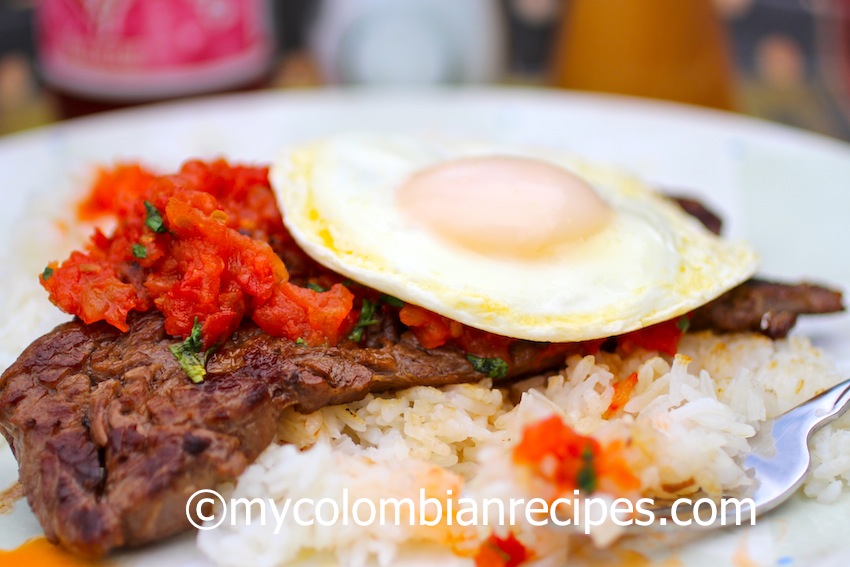 Colombia's varied cuisine is influenced by its diverse fauna and flora as well as the cultural traditions of the ethnic groups. Colombian dishes and ingredients vary widely by region. Some of the most common ingredients are: cereals such as rice and maize; tubers such as potato and cassava; assorted legumes; meats, including beef, chicken, pork and goat; fish; and seafood. Colombia cuisine also features a variety of tropical fruits such as cape gooseberry, feijoa, arazá, dragon fruit, mangostino, granadilla, papaya, guava, blackberry, lulo, soursop and passionfruit.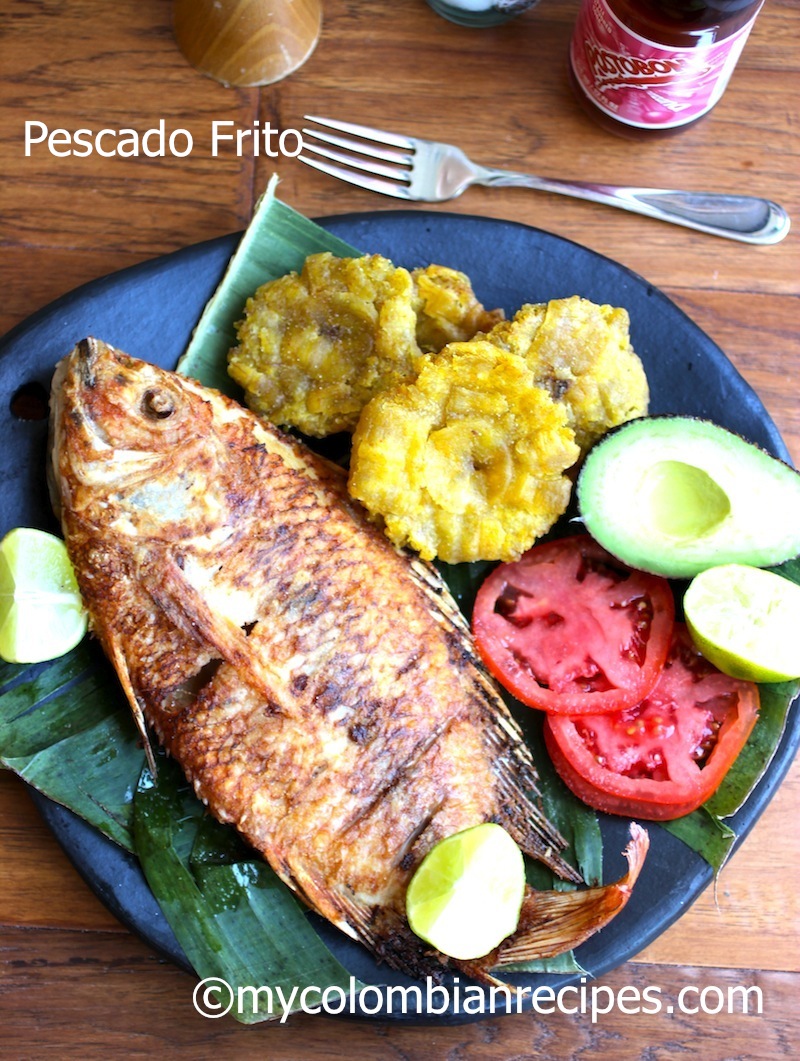 Among the most representative appetizers and soups are patacones (fried green plantains), sancocho de gallina (chicken soup with root vegetables) and ajiaco (potato and corn soup). Representative snacks and breads are pandebono, arepas (corn cakes), aborrajados (fried sweet plantains with cheese), torta de choclo, empanadas and almojábanas. Representative main courses are bandeja paisa, lechona tolimense, mamona, tamales and fish dishes (such as arroz de lisa), especially in coastal regions where suero, costeño cheese, kibbeh and carimañolas are also eaten. Representative side dishes are papas criollas al horno (roasted Andean potatoes), papas chorreadas (potatoes with cheese) and arroz con coco (coconut rice). Organic food is a current trend in big cities, although in general across the country the fruits and veggies are very natural and fresh.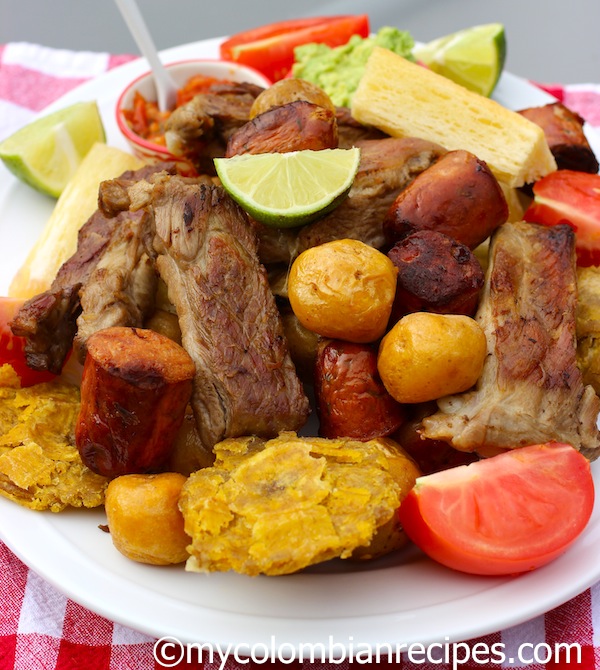 Representative desserts are buñuelos, natillas, torta Maria Luisa, bocadillo made of guayaba (guava jelly), cocadas (coconut balls), casquitos de guayaba (candied guava peels), torta de natas, obleas, flan de arequipe, roscón, milhoja, and the tres leches cake (a sponge cake soaked in milk, covered in whipped cream, then served with condensed milk). Typical sauces (salsas) are hogao (tomato and onion sauce) and Colombian-style ají. Some representative beverages are coffee (Tinto), champús, cholado, lulada, avena colombiana, sugarcane juice, aguapanela, aguardiente, hot chocolate and fresh fruit juices (often made with sugar and water or milk). There is a large variety of dishes that take into account the difference in regional climates.


Colombia is home to numerous tropical fruits that are rarely found elsewhere. Several varieties of banana include a very small, sweet version. Other Colombian fruits include zapote (Quararibea cordata), nispero (Manilkara zapota) lulo (Solanum quitoense), uchuva (Physalis peruviana), passion fruit, borojó (Borojoa patinoi), curuba (Passiflora tarminiana), mamoncillo (Melicoccus bijugatus), guanábana (Annona muricata), guava (Psidium guajava), tomate de arbol (tamarillo), noni (Morinda citrifolia). More widespread fruit varieties grown in Colombia include mango, apple, pear, blackberry, and strawberry.


Changua (milk soup with eggs) is a typical breakfast soup of the central Andes region of Colombia, in particular in the Boyacá and Cundinamarca area, including the capital, Bogotá. The dish has Chibcha origins. Caldo de costilla (Spanish for rib broth) is a dish typical of Colombian cuisine, from the Andean region. It is made mainly from beef ribs boiled in water with slices of potato, some garlic, onion and cilantro leaves.
Music:
The music of Colombia is an expression of Colombian culture, which contains diverse music genres, both traditional and modern, according with the features of each geographic region, although it is not uncommon to find different musical styles in the same region. The diversity in musical expressions found in Colombia can be seen as the result of a mixture of African, native Indigenous, and European (especially Spanish) influences, as well as more modern American.


Colombia has a vibrant collage of talent that touches a full spectrum of rhythms ranging from Pop music and Classical music to Salsa and Rock music. Colombian music is promoted mainly by the support of the largest record labels, independent companies and the Government of Colombia, through the Ministry of Culture.
Ethnic Racial Composition:
* 48% Mestizo
* 23% Mulatto
* 20% White
* 6% Black
* 2% Amerindian
* 1% Zambo
People:
Colombia is ethnically diverse, its people descending from the original native inhabitants, Spanish colonists, Africans originally brought to the country as slaves, and 20th-century immigrants from Europe and the Middle East, all contributing to a diverse cultural heritage. The demographic distribution reflects a pattern that is influenced by colonial history. Whites tend to live mainly in urban centers, like Bogotá, Medellín or Cali, and the burgeoning highland cities. The populations of the major cities also include mestizos. Mestizo campesinos (people living in rural areas) also live in the Andean highlands where some Spanish conquerors mixed with the women of Amerindian chiefdoms. Mestizos include artisans and small tradesmen that have played a major part in the urban expansion of recent decades.


The Demography of Colombia is characterized for being the third-most populous country in Latin America, after Mexico and Brazil. Colombia experienced rapid population growth like most countries, but four decades of an armed conflict pushed millions of Colombians out of the country. However, a rebound economy in the 2000s in urban centres (perhaps the most urbanized Latin American nation) improved the situation of living standards for Colombians in a traditional class stratified economy.
Languages:
Spanish is the official language of Colombia. More than 99.2% of Colombians speak Spanish, also called Castilian; 65 Amerindian languages, two Creole languages, the Romani language and Colombian Sign Language are also spoken in the country. English has official status in the archipelago of San Andrés, Providencia and Santa Catalina. Including Spanish, a total of 101 languages are listed for Colombia in the Ethnologue database. The specific number of spoken languages varies slightly since some authors consider as different languages what others consider to be varieties or dialects of the same language. Best estimates recorded 71 languages that are spoken in-country today—most of which belong to the Chibchan, Tucanoan, Bora–Witoto, Guajiboan, Arawakan, Cariban, Barbacoan, and Saliban language families. There are currently about 850,000 speakers of native languages.

Colombian Spanish is very diverse with up to 12 different recognized dialects spoken throughout the country. The typical and most spoken Colombian Spanish is that spoken in the capital and it stems from Castillian and Northern Spain Spanish. Colombian Spanish that is spoken in the interior of the country particularly in the more rural areas stems from Andaluzian and Castillian Spanish with different degrees of influences from Indigenous languages. Colombian Caribbean Spanish stems from Andaluzian and Canarian Spanish with some influences from Castillian and West African languages. Choco or Pacific Colombian Spanish originates in Andaluzian and Castillian Spanish with some minor influences from West African languages as well as some Indigenous influences.

San Andres Islands Creole is an English dialect that originates in Southern Irish and British English with some influences from Spanish and West African languages, as well as many words of Indigenous origin. The San Andres Islands were not originally part of Colombia until the 1960s when Colombia took control of the Islands from the English, hence why English is heavily spoken there.

Palenquero is Spanish-Creole language spoken by less than 3,000 people in San Basilio, a small town in the interior Caribbean Coast region. It is a Spanish-Portuguese based dialect with very strong influences from West-Central African languages such as Kikongo and Kimbundu. They descend from escaped slaves; also known as maroons who escaped into the hills and forest and remained isolated ever since, the escaped slaves did not have much contact with Spanish speakers hence they remained speaking a Pidgin language.
Religion:
Catholicism was the official religion of the country from the Spanish colonization until the 1991 constitutional reform (National Constituent Assembly), which granted egalitarian treatment from the government to all the religions. However, Catholicism is still the main religion in Colombia by number of adherents, with an estimated 70% of the national population in nominal Catholicism, from which about 25% are practicing Catholics.
Economy:
Colombia is Latin America's fourth largest and Middle America's second largest economy measured by gross domestic product. Petroleum is Colombia's main export, making over 45% of Colombia's exports. Manufacturing makes up nearly 12% of Colombia's exports, and grows at a rate of over 10% a year. About 28% of Colombians suffers from poverty.
Sports:
Sports in Colombia includes professional sports leagues, as well as amateur leagues for numerous sports. Football (Soccer), cycling and roller skating are the most popular sports in Colombia.[1] The Government of Colombia sponsors numerous individuals and teams nationally and internationally through the Ministry of Culture to enable sportspeople to represent Colombia in competition. The achievements of professional sportspeople are a source of national pride for Colombians.
Videos: