Post by Dominicanese on Sept 2, 2018 15:19:57 GMT
Puerto Rico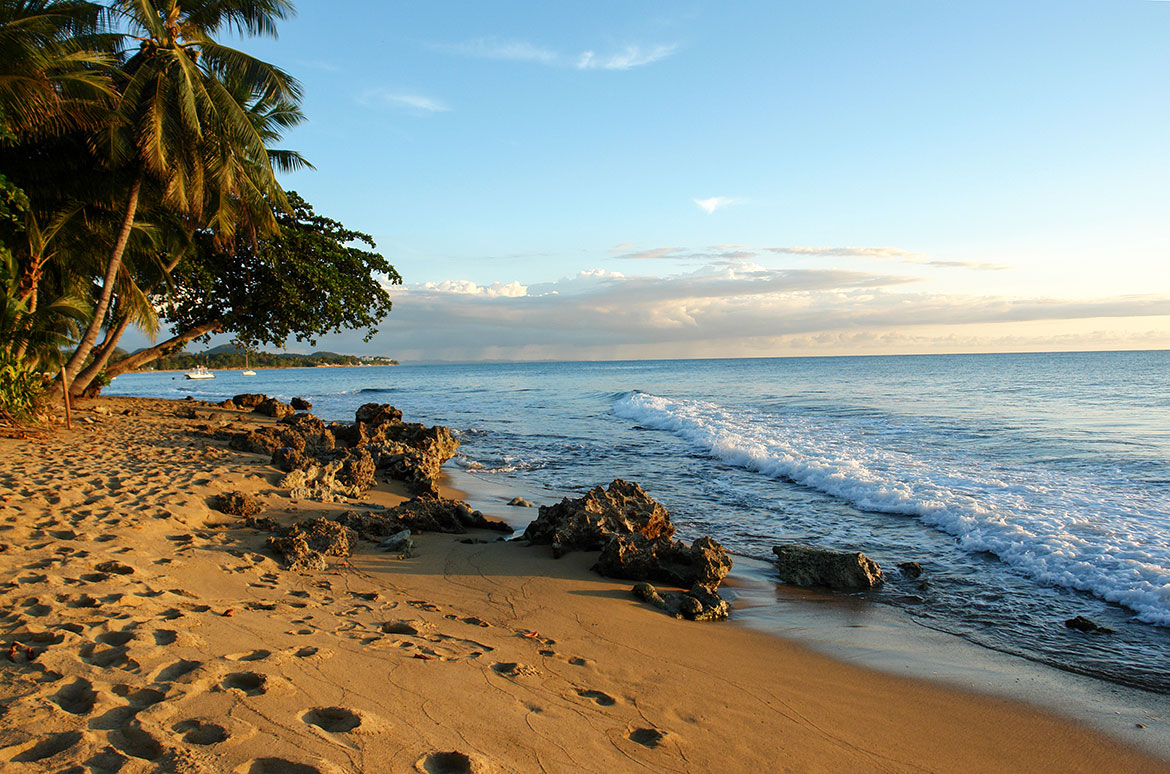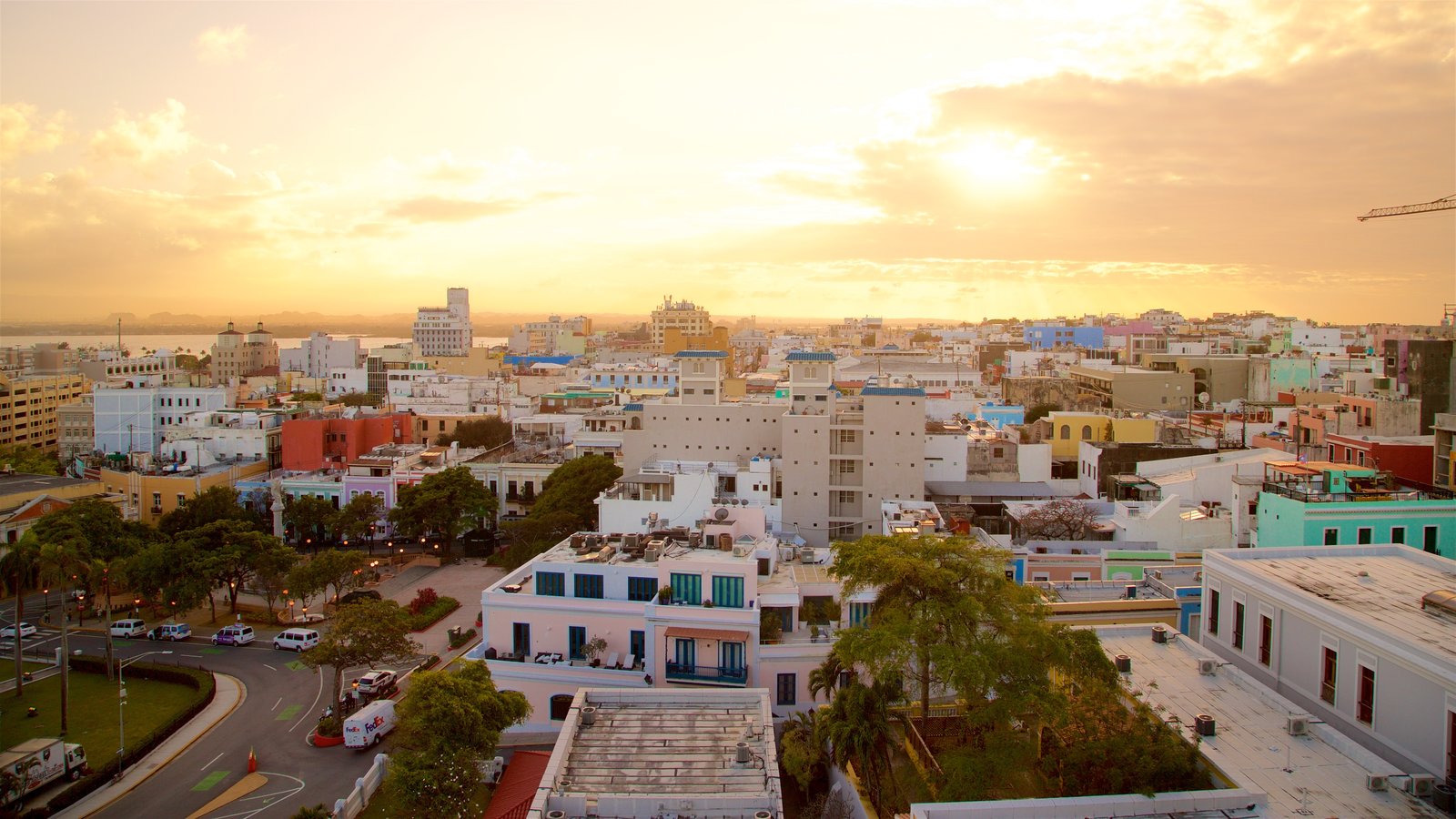 Culture:
The culture of Puerto Rico is the result of a number of international and indigenous influences, both past and present. Modern cultural manifestations showcase the island's rich history and help to create an identity which is a melting pot of cultures - Taíno (Aboriginal/First Nation/Indigenous), European (Spanish, Canary Island, Corsican and Irish), African (West African), Anglo American (U.S.A.), Latin American/Caribbean Asian, Hawaiian and other influences.
Cuisine:
The Puerto Rican cuisine is a fusion of the European, Afro-Caribbean and Latin American cultures and traditions. For this reason alone, the Puerto Rican cuisine is noted to be the most palate tempting cuisines throughout the Western Hemisphere today. The Puerto Rican style of cooking is quite similar to that of the Spanish as well as the Latin American cuisine preparation. Over the decades the Puerto Rican cooking has developed a unique style of cooking that uses native seasonings and ingredients in its cuisine such as coriander, fresh papaya, nispero, apio, plantains, cassava and vampee. The Créole cooking method that is used in the Puerto Rican cuisine can be traced back to the Arawaks and Tainos who were the original inhabitants of the Puerto Rican island. These ancient people thrived on a diet which consisted of corn, tropical fruit and basically seafood. However, when the Spanish arrived in 1493, soon the plantation of Sugar began in the region. The Spanish introduced other ingredients such as Beef, Pork, rice, Wheat and olive oil to the island of Puerto Rico, and all of these ingredients were then incorporated into the diet of the native people of Puerto Rico. The Spanish also started to import slaves from Africa, who brought with them okra and taro which is known as yautia in Puerto Rico. This change and blend of flavors and ingredients were then passed from generation to generation, and finally this resulted in the exotic blend of the cuisine of Puerto Rico today.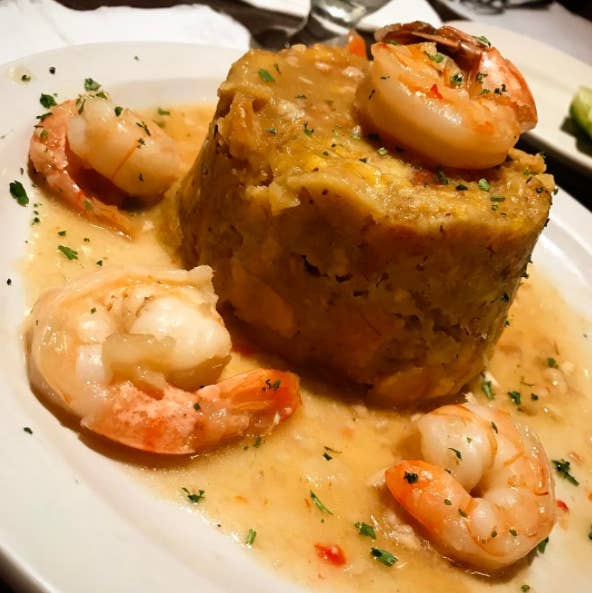 The cuisines of Puerto Rico are undoubtedly very scrumptious and delicious. There is a huge variety of truly mouth savoring dishes in the cuisine of Puerto Rico. Most of the meals in the cuisine of Puerto Rico are made from a blend of herbs and spices that give many of the traditionally native foods their true distinctive taste and color. A popular dish known as Adobo, is prepared by crushing peppercorns, oregano, salt, olive oil and lime juice and sometimes vinegar all together, and then it is rubbed into various kinds of meat varieties before they are roasted. This dish in the cuisine of Puerto Rico is a favorite among the locals in the region. It is prepared with a little tact but does not require a lot of hassle. Most of the dishes in the cuisine of Puerto Rico are extremely easy to prepare and serve. Another common cuisine is the Sofrito, which is basically an assortment of onions, garlic, coriander and a lot of pepper which are browned in olive oil. The cuisines of Puerto Rico are unquestionably really lip-licking and a truly a delight to have.


Even though no specific method which is 'special' that used while preparing your Puerto Rican cuisine, nonetheless there are various methods used in the preparation process of the Puerto Rican cooking. If you are looking for perfect results to stem out then it is better to stick to the old traditional manner of preparing your Arabian cuisine. The traditional ways of Puerto Rican style of cooking is easy and quite hassle free. As most of the dishes in the cuisine do not require any specific tact, therefore you will find yourself truly enjoying preparing your Puerto Rican cuisine. It is useful to have the right kind of equipment for making your meals. As the cuisine of Puerto Rico can vary from being hot and spicy to mild, be sure to use the exact amount of spices and herbs while you prepare your Puerto Rican meal. Other than all that has been mentioned above, there is no distinctive preparation method for Puerto Rican cuisine.


There is no particular 'special' equipment that you would necessitate for your Puerto Rican meal preparation. General stoves, ovens, non-sticky pots and pans are some of the most useful and handy utensils that you will need for your Puerto Rican cuisine cooking. It is always recommended to use wooden stirrers rather than the stainless steel ones. You will find many meat dishes as well as vegetable dishes in the Puerto Rican cuisine; therefore metal skewers are very handy and a great utensil. Grills can come to being very handy for a few of the meat dishes. If you are a creative cook and want to make your Puerto Rican soup in the traditional Puerto Rican style, then grab hold of one or two large or medium sized pots. You can find most of this equipment for cooking your scrumptious traditional Puerto Rican cuisine, in almost all food departmental stores that are around you. Cooking a Puerto Rican meal is not a tricky job at all, it is fun, and with having all the right equipment at hand can make your cooking even more pleasurable.


Traditionally Puerto Rican customs, festivals and traditions play a key role in the region. From common gatherings of friends and family which are quite large to religious ceremonies, all are extremely festive and the traditional Puerto Rican cuisine is served at all of the traditional festivals and religious ceremonies. Even small gatherings, which is a common sight in the region as it has been prevalent in the region for centuries, the cuisine from the cuisine of Puerto Rico is laid out and served to the guests. Religious ceremonies such as weddings, birth of a baby, Christmas Eve celebrations, New Year celebrations as well as funerals are all accompanied by a huge display of the Puerto Rican cuisine at each celebration. Puerto Ricans love food, and any joyous occasion asks for great festivity and a grand array of dishes from the cuisine of Puerto Rico to be prepared, served and of course eaten.
Music:
The music of Puerto Rico has evolved as a heterogeneous and dynamic product of diverse cultural resources. The most conspicuous musical sources have been Spain and West Africa, although many aspects of Puerto Rican music reflect origins elsewhere in Europe and the Caribbean and, over the last century, from the U.S. Puerto Rican music culture today comprises a wide and rich variety of genres, ranging from indigenous genres like bomba, plena, aguinaldo, danza and salsa to recent hybrids like reggaeton.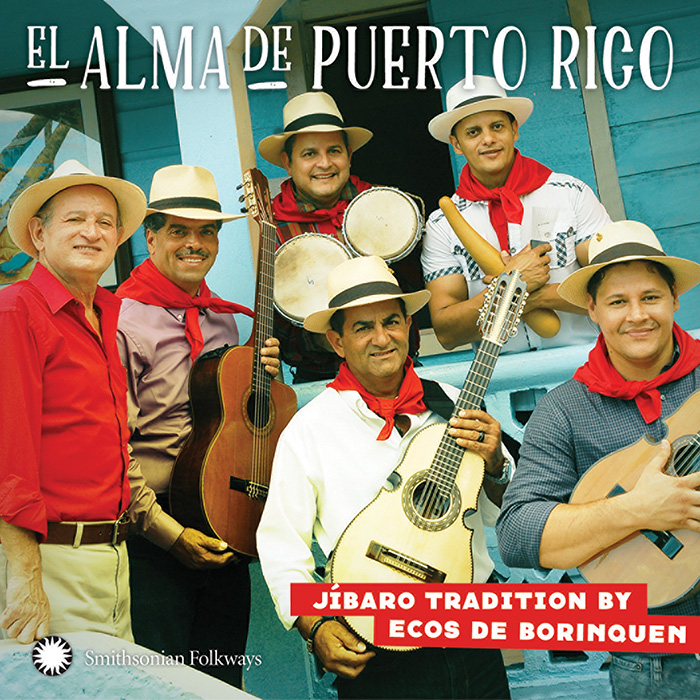 Puerto Rico has some national instruments, like the cuatro (Spanish for "four"). The cuatro is a local instrument that was made by the "Jibaro" or people from the mountains. Originally, the Cuatro consisted of four steel strings, hence its name, but currently the Cuatro consists of five double steel strings. It is easily confused with a guitar, even by locals. When held upright, from right to left, the strings are G, D, A, E, B.
Ethnic Racial Composition:
* 70.5% White
* 20.9% Mulatto
* 8.0% Black
* 0.6% Others
People:
The culture held in common by most Puerto Ricans is referred to as mainstream Puerto Rican culture, a Western culture largely derived from the traditions of Spain, and more specifically Andalusia and the Canary Islands. Over 90% of Puerto Ricans descend from migrants from these two southern regions of Spain. Puerto Rico has also been influenced by African culture, Afro-Puerto Ricans being a significant minority. Puerto Rico has also received immigration from other parts of Spain such as Catalonia as well as from other European countries such as France, Ireland, Italy and Germany. Recent studies in population genetics have concluded that Puerto Rican gene pool is on average predominantly European, with a significant Sub-Saharan African, Guanche and Indigenous American substrate, the latter two originating in the aboriginal people of the Canary Islands and Puerto Rico's pre-Hispanic Taíno inhabitants, respectively.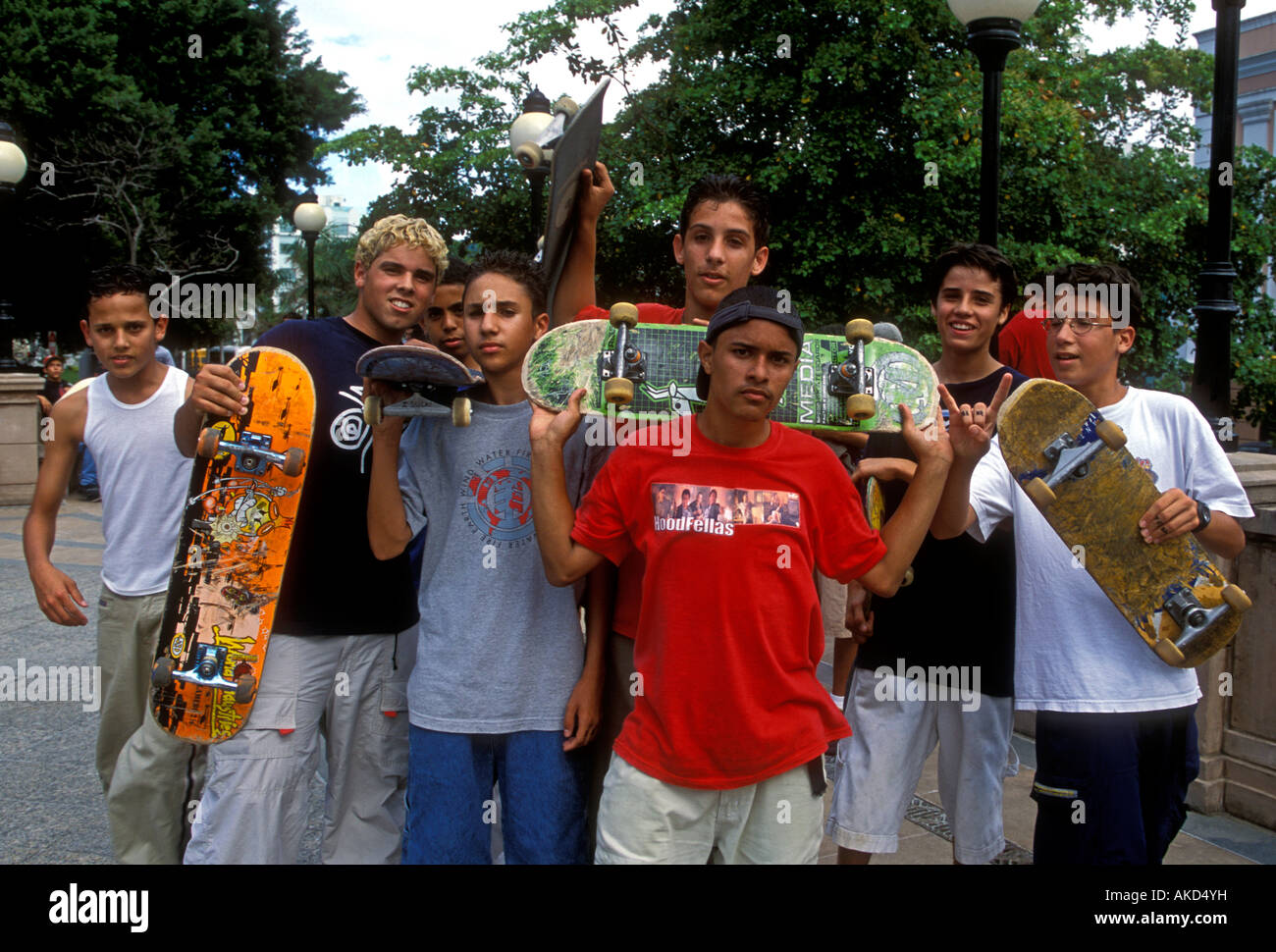 The population of Puerto Ricans and descendants is estimated to be between 8 and 10 million worldwide, with most living on the islands of Puerto Rico and in the United States mainland. Within the United States, Puerto Ricans are present in all states of the Union, and the states with the largest populations of Puerto Ricans relative to the national population of Puerto Ricans in the United States at large are the states of New York, Florida, New Jersey, and Pennsylvania, with large populations also in Massachusetts, Connecticut, California, Illinois, and Texas.
Languages:
English & Spanish are the two official languages of Puerto Rico. Spanish is the native language of Puerto Ricans. The Puerto Rican accent of Spanish derives largely from Andaluzian and Canarian Spanish. There are also many words and minor influences from Indigenous, Catalan, Galician, and West African languages. English is spoken by every Puerto Rican whether it is fluent to just a few words.
Religion:
The Roman Catholic Church was brought by Spanish colonists and gradually became the dominant religion in Puerto Rico. The first dioceses in the Americas, including that of Puerto Rico, were authorized by Pope Julius II in 1511. One Pope, John Paul II, visited Puerto Rico in October 1984. All municipalities in Puerto Rico have at least one Catholic church, most of which are located at the town center, or plaza. African slaves brought and maintained various ethnic African religious practices associated with different peoples; in particular, the Yoruba beliefs of Santería and/or Ifá, and the Kongo-derived Palo Mayombe. Some aspects were absorbed into syncretic Christianity.
Economy:
The economy of Puerto Rico is classified as a high income economy by the World Bank and as the most competitive economy in Latin America by the World Economic Forum. The main drivers of its economy are manufacturing, primarily pharmaceuticals, textiles, petrochemicals, and electronics; followed by the service industry, notably finance, insurance, real estate, and tourism. The geography of Puerto Rico and its political status are both determining factors on its economic prosperity, primarily due to its relatively small size as an island; its lack of natural resources used to produce raw materials, and, consequently, its dependence on imports; as well as its suzerainty to the United States which controls its foreign policies while exerting trading restrictions, particularly in its shipping industry. Due Puerto Rico's economic depression, over 45% of Puerto Ricans suffer from poverty.
Sports:
Baseball was one of the first sports to gain widespread popularity in Puerto Rico. The Puerto Rico Baseball League serves as the only active professional league, operating as a winter league. No Major League Baseball franchise or affiliate plays in Puerto Rico, however, San Juan hosted the Montreal Expos for several series in 2003 and 2004 before they moved to Washington, D.C. and became the Washington Nationals.
Videos: