Post by Dominicanese on Sept 26, 2017 12:33:49 GMT
Dominican Republic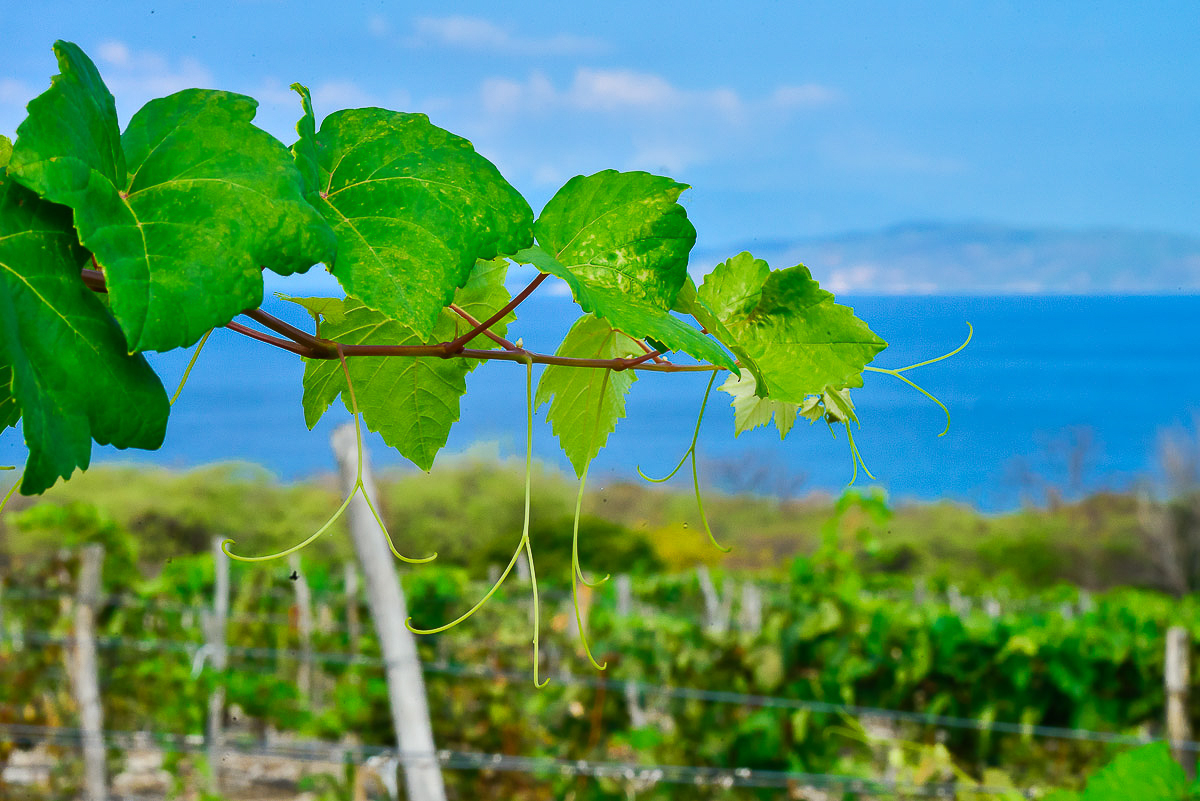 Culture:
The Dominican people and their customs have origins consisting predominately in a African and European cultural basis, with native Taíno influences. The Dominican Republic was the site of the first European settlement in the New World, namely Santo Domingo, founded in 1493.


Shortly after the arrival of Europeans, African peoples were imported to the island to serve as slave labor. The fusion of European, African and Taino traditions and customs contributed to the development of present-day Dominican culture.
Cuisine:
Dominican cuisine is predominantly Spanish, Taíno, and African. The typical cuisine is quite similar to what can be found in other Latin American countries, but many of the names of dishes are different. One breakfast dish consists of eggs and mangú (mashed, boiled plantain). Heartier versions of mangú are accompanied by deep-fried meat (Dominican salami, typically), cheese, or both. Lunch, generally the largest and most important meal of the day, usually consists of rice, meat, beans, and salad. "La Bandera" (literally "The Flag") is the most popular lunch dish; it consists of meat and red beans on white rice. Sancocho is a stew often made with seven varieties of meat.


Meals tend to favor meats and starches over dairy products and vegetables. Many dishes are made with sofrito, which is a mix of local herbs used as a wet rub for meats and sautéed to bring out all of a dish's flavors. Throughout the south-central coast, bulgur, or whole wheat, is a main ingredient in quipes or tipili (bulgur salad). Other favorite Dominican foods include chicharrón, yuca, casabe, pastelitos (empanadas), batata, yam, pasteles en hoja, chimichurris, and tostones. Some treats Dominicans enjoy are arroz con leche (or arroz con dulce), bizcocho dominicano (lit. Dominican cake), habichuelas con dulce, flan, frío frío (snow cones), dulce de leche, and caña (sugarcane). The beverages Dominicans enjoy are Morir Soñando, rum, beer, Mama Juana,[192] batida (smoothie), jugos naturales (freshly squeezed fruit juices), mabí, coffee, and chaca (also called maiz caqueao/casqueado, maiz con dulce and maiz con leche), the last item being found only in the southern provinces of the country such as San Juan.


Mangú – mashed, boiled plantains can be traced back to west Africa. The origin name of this dish is fufu. Still called fufu in parts Africa, Cuba and Puerto Rico and cayeye in Colombia . This is a typical and official national breakfast in the Dominican Republic but can also be served at lunch and dinner. Mangú is typically served with queso Frito (white cheese fried in a pan), Dominican salami, eggs and topped with onions cooked in vinegar. This is also known as los tres golpes (the three hits).


What Dominicans tend to eat depends highly on where they live: whether near the sea or in the interior mountains. In either case, most Dominican meat dishes tend to involve pork, as pigs are farmed quite heavily on the island. Meat dishes tend to be very well cooked or even stewed in Dominican restaurants, a tradition stemming from the lesser availability of refrigeration on the island.


Seaside Dominican fishing villages will have great varieties of seafood, the most common being shrimp, marlin, mahi-mahi or dorado, and lobster. Most villagers more commonly dine on cheap, lesser-quality fish, usually stewed with la criolla, a type of rice. Premium seafood tends to be too expensive for the many locals, and is saved for the island's upper class and the tourist resorts. Differences between Dominican cuisine and those of other parts of the West Indies include the milder spicing, which mainly uses onions, garlic, cilantro, cilantro ancho (culantro), ají cubanela (cubanelle pepper), and oregano. Dominican sofrito is known on the island as sazón.
Music:
The music of the Dominican Republic is primarily influenced by West African traditions, with some minor European, and native Taino influences. The Dominican Republic is mainly known for its merengue and bachata music, both of which are the most popular forms of music in the country.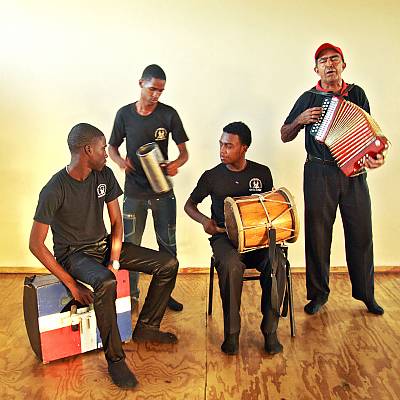 Palo is an Afro-Dominican sacred music that can be found throughout the island. The drum and human voice are the principal instruments. Palo is played at religious ceremonies—usually coinciding with saints' religious feast days—as well as for secular parties and special occasions. Its roots are in the Congo region of central-west Africa, but it is mixed with European influences in the melodies.
Ethnic Racial Composition:
* 45% Mulatto
* 40% Black
* 15% White
People:
The vast majority of Dominicans descend from enslaved African slaves brought over to work in the sugar cane fields, many were also maids, fishermen, ranchers, and miners. Many people from the Canary Islands came during the 18th century and contributed much of the Dominican population and it's culture. Spaniards first ceased of the Island in 1492 where the original population was known as the Tainos which quickly they vanished upon European contact some 100 years prior. Many small migrants came to the Dominican Republic during the colonial era such as peoples from the British Isles, East Asians, South Asians, and West Asians.


Later there were Jewish migrants coming from Iberia and Europe in the 1700s. Some managed to reach the Caribbean as refugees during and after the Second World War. Some Sephardic Jews reside in Sosúa while others are dispersed throughout the country. Self-identified Jews number about 3,000; other Dominicans may have some Jewish ancestry because of marriages among converted Jewish Catholics and other Dominicans since the colonial years. Some Dominicans born in the United States now reside in the Dominican Republic, creating a kind of expatriate community.
Languages:
Spanish is the official language of the Dominican Republic. However, a local dialect is spoken in informal situations and it simply referred to as Dominican Spanish. Dominican Spanish has it's roots in Andaluzian and Canarian Spanish with influences from West-Central African languages. There is also a small Portuguese influence in the Cibao region and many words of Indigenous origin are also heard.

Samana English is spoken by some 8,000 people in the Samana peninsula NorthEast of the island. Samana English is an English dialect also classified as Creole language in which it has it's roots in the English spoken in Southern Ireland and the West Country of England with influences from West African languages. Many Spanish words are also used. Samana was once settled by English speaking peoples of the British Isles mainly by Irishmen and many African slaves who were forced to learn English impropertly and developed a pidgin/creole language among the plantations that is still heard to this day. Later, in 1824 many freed African Americans slaves inbound for Liberia stayed in The Bahamas (mostly) and Samana mixing the two English dialects.
Religion:
The many kinds of religion in the Dominican Republic have been growing and changing. Historically, Catholicism dominated the religious practices of the small country. In modern times Protestant and non-Christian groups, like Buddhists, Jews, and Muslims, have experienced a population boom.

The Dominican Republic, being a nation full of African heritage was able to preserve some African religions, and aspects of them. A lot of the Afro-Caribbean religions in the country are syncretized with Catholicism, but not all to the same extent. Some may only use the image of saints but be completely Africanized in every other aspects. While some may be fully Christian with some African aspects.
Economy:
The Dominican Republic has the ninth largest economy in Latin America, and is the largest in the Caribbean and Central upper middle-incom developing country primarily dependent on agriculture, mining, trade, and services. Although the service sector has recently overtaken agriculture as the leading employer of Dominicans (due principally to growth in tourism and Free Trade Zones), agriculture remains the most important sector in terms of domestic consumption and is in second place (behind mining) in terms of export earnings. Tourism accounts for more than $1 billion in annual earnings. Free trade zone earnings and tourism are the fastest-growing export sectors. According to a 1999 International Monetary Fund report, remittances from Dominican Americans, are estimated to be about $1.5 billion per year. Most of these funds are used to cover basic household needs such as shelter, food, clothing, health care and education. Secondarily, remittances have financed small businesses and other productive activities. Over 70% of the Dominican population lives in poverty, some 20% are middle class, and 10% are wealthy.
Sports:
Sports are a central part of the culture of the Dominican Republic, and have been practiced in the whole territory since the native inhabitants were living in the island. Sports play a key role in the culture and makeup of Dominican Republic society. The Dominican Republic is statistically one of the poorest countries in the world, however sports provide the citizens of the country with a way out. Specifically, baseball is the most popular sport on the island and Major League Baseball has been recruiting players from the Dominican Republic since the 1960's. Association football (Soccer) is the second sport of the country.
Dominican Videos